Solar Eclipse of March 29th
The first contact of the Moon with the Sun (not literally, don't panic) will be at [10:15 GMT] 14.15pm Baku time. The maximum eclipse will occur at 15.20pm and last contact will be at 16:30. Baku time.
Feel free to drop into Science Lab 205 (TISA 2) at anytime during the eclipse to get more information and to view the eclipse directly with the telescopes.
If you are unable to come between 10.15am and 12.30 , I am sorry but we cannot re-run this event for you :)
If you have any specific enquiries please email me HERE
SAFETY ISSUE: Never view the Sun directly as it will cause irrepairable damage to the retina. The solar filters fitted to the Astronomy Club telescopes are specialist filters that absorb 99.999% of incident radiation and have been safety approved.
<![if !vml]>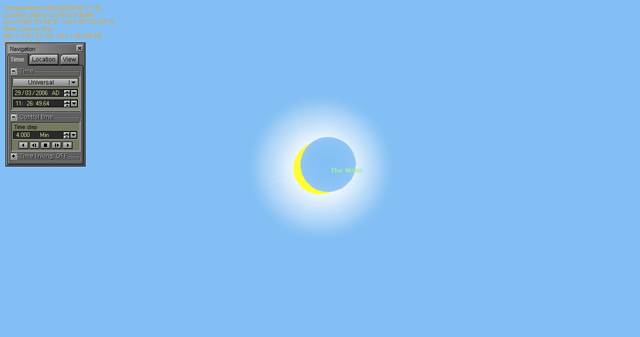 <![endif]>